Managed IT Services
Providing Managed IT Services since 1994
Helping your office run smoothly with Outsourced IT Services
Learn More
Contact Us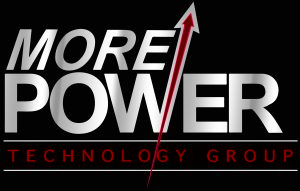 Providing Managed Outsourced IT Services throughtout the Pacific Northwest Since 1994
More Power Technology Group was founded in Rainier, OR in 1994 as "More Power Computers, Inc." Since then, we have built an exceptional reputation throughout the Pacific Northwest by abiding to a simple philosophy of using our experience to deliver the best strategically aligned solutions to meet our customers' organizational objectives. Our commitment to this philosophy has allowed us to enjoy strong growth over 25 years, even throughout tough economic times and with the ever-increasing pace of information technology.
Managed IT Services
We keep your technology running smoothly so you can can keep your team moving in the right direction. As an outsourced IT department, we are at your fingertips offering strategic managed IT services through our MoreAwareTM program for your small to mid-sized organization.

Get a FREE

Network
Assessment
For a limited time, we are offering a FREE Network Health Assessment.
This review won't take up much of your time. We will provide a detailed report indicating the current status of your network, including the effectiveness of your configuration and opportunity areas for enhanced efficiency.  Contact us today to take advantage of this $750 value.

These guys are great! Efficient and knowledgeable! 5 stars


Amazing technical support!! Patience beyond belief!! So glad we bought our computers here.


They were so nice and helped me understand what they were going to be doing, they were so nice


I generally don't write reviews because they show a biased opinion for one persons service. I personally have been here several times with my son my spouse and my best friend. Every time we come in we get excellent customer service from Jimmy. Jimmy goes above and beyond each and every time we come in even if it's only just to ask questions. Very friendly very knowledgeable and very customer service orientated.

Need IT help at your office?
Contact Us!
Our team is ready to help you! You can fill out the form or use our chat feature in the bottom right corner. Contact us and we will get back to your shortly!